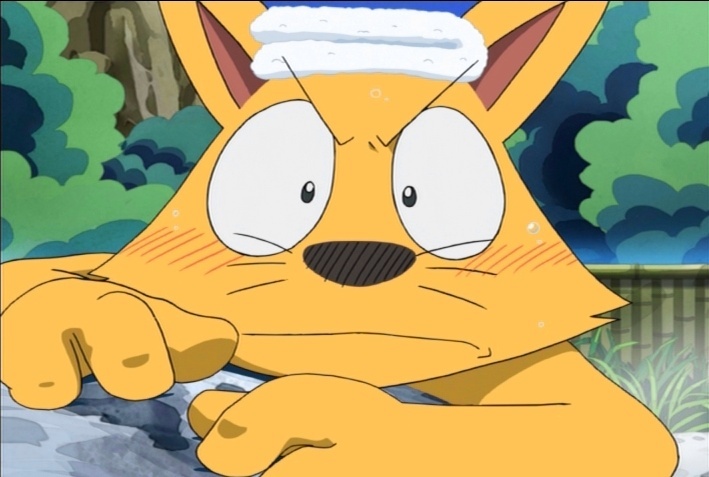 Torrent
Megaupload
Youtube Part 1
Youtube Part 2
In keeping up with this impossibly tight schedule of finishing Series 2 in Dec...Zzz
Last edited by Acru-Fox on 2010-12-12, 10:08; edited 1 time in total
Admin





Number of posts

: 579


Age

: 39


Location

: Dartmouth, Nova Scotia


Registration date :

2008-03-22



Ooops....I shouldn't post to threads when I'm tired, sowwy...

-Acru
Last edited by Acru-Fox on 2010-12-12, 10:34; edited 1 time in total (Reason for editing : Coz I'm tired!)
Prankster Genius





Number of posts

: 127


Age

: 27


Location

: Mexico


Registration date :

2009-03-29



Arigatou gozaimashita
gambatte kudasai
Thank you so much

Joke Teller





Number of posts

: 11


Registration date :

2010-08-20



Thanks Kaito for pointing out the incorrect link on the megaupload, copy and paste doesn't seem to work sometimes or firefox ignores them. Seems to happen a lot these days hehe

-Acru
Admin





Number of posts

: 579


Age

: 39


Location

: Dartmouth, Nova Scotia


Registration date :

2008-03-22



Could anyone tell me why roger use the word (kun) call milly?
milly is female ,so he should use (chan) call her name
Joke Teller





Number of posts

: 11


Registration date :

2010-08-20



Comedian





Number of posts

: 32


Registration date :

2010-05-03



Thanks for another episode. ^_^
Joke Teller





Number of posts

: 22


Age

: 28


Location

: Some desert in Arizona


Registration date :

2010-06-27



Comedian





Number of posts

: 29


Registration date :

2010-07-02



teeaja wrote:Could anyone tell me why roger use the word (kun) call milly?
milly is female ,so he should use (chan) call her name
I think it's used to address people, younger than them....
Comedian





Number of posts

: 45


Age

: 23


Location

: Philipines


Registration date :

2010-07-18



teeaja wrote:Could anyone tell me why roger use the word (kun) call milly?
milly is female ,so he should use (chan) call her name
's not based entirely on age. Roger and Milly share a mutual business respect and are in similar positions in their job together. Roger is also incredibly proper in his speech, and while -Kun is usually a masculine form it is often used as a sign of respect for either sex.
He could also, if he wanted to, use -san, but -chan would be inappropriate for a work associate as it's often used for young children, cute girls, or animals. n.n Zorori tends to use -san when talking to Milly as well, if you notice.
Royal Jester





Number of posts

: 51


Age

: 30


Location

: Chicago


Registration date :

2008-05-22



---
Permissions in this forum:
You
cannot
reply to topics in this forum